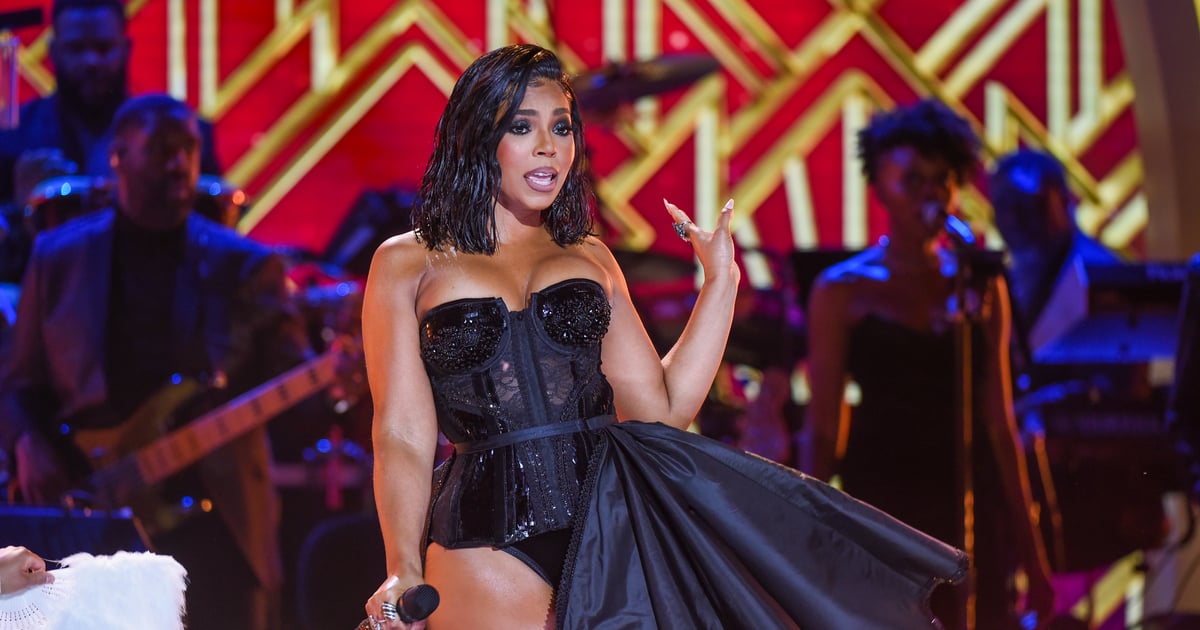 If you need your fill of Y2K nostalgia, Ashanti's 2021 Soul Train Awards performance is dripping with it. The Lady of Soul was honored at this year's award ceremony for being an iconic force in R&B and soul for nearly two decades now. Normani presented the legendary singer with her award following a short tribute video in her honor, and then the moment we were all waiting for happened: she took over the Soul Train stage for a dynamic performance.
Ashanti took us way back with her medley of greatest hits like "Baby," "Foolish," and "The Way That I Love You." And as if that weren't enough, she brought some familiar faces onstage to make the moment even more special. Fat Joe and Ja Rule made guest appearances as they performed their songs "What's Luv?" and "Always on Time," and Ashanti seemed as hyped as us to see them.
Ashanti has been a true trailblazer throughout her career. In 2002, she received the Aretha Franklin entertainer of the year award at the Lady of Soul Awards, so it comes as no surprise that she earned yet another honor of a lifetime. "It's like a full circle moment," she told Vibe in a recent interview. "I think God's timing is amazing. The fact that it's the 50th anniversary for Soul Train and it's close to 20 years for me is like a surreal moment."
Between breaking barriers in musicrerecording her debut album and becoming a 2022 Hollywood Walk of Fame honoree, Ashanti certainly deserves to get her flowers while she can still smell them. Watch her Soul Train Awards performance above as she proves why she'll always be considered a Lady of Soul.